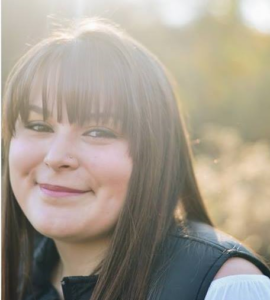 Name: Emily Wall
Denison Graduation Year: 2017
Denison Major: Psychology
Graduate/Professional School: pursuing a Master of Science in Health Disparities of Neuroscience-Related Disorders at Wake Forest University, class of 2019
Contact me: wall_e2@denison.edu
What is the focus of your graduate/professional school and what content has most engaged you?
My graduate program is a subset of our neuroscience program, called Health Disparities of Neuroscience-Related Disorders. By focusing on health disparities in my research, I felt like I was pursuing an opportunity related to the social justice topics we frequently talked about at Denison.
Describe the process you went through while selecting your graduate or professional school pathway: what impacted your decision?
While I wasn't sold on applying to graduate school until the second semester of my junior year, while looking at programs I sought out the ability to do research in my field of interest (substance use), as well as programs I could realistically succeed in.
What challenges did you face on the way to graduate or professional school, and how did you overcome them?
I often doubted myself and my ability to apply and get into grad school – and I overcame my self-doubt with frequent conversations with encouraging friends and professors, as well as looking at my own application and realizing that on paper, I was a fine candidate for these programs. I frequently use this idea in grad school as well – when I doubt my ability to succeed here, I remind myself of my previous successes, as well as the way I am academically thriving in grad school.
What are your professional plans post-graduation?
I plan on pursuing a PhD program after completing my masters this upcoming Spring. Eventually, I hope to be a professor and empower young women (and men) in the sciences, as I was empowered by my professors in undergrad.
What advice would you give a current Denison student considering a graduate or professional program like yours?
Have conversations with people in the program! I wish I had known more about what grad school was like, and what my specific program was like, prior to beginning here. I was so concerned about applying and getting in, that I often forgot about what it would be like once I actually got into the program!