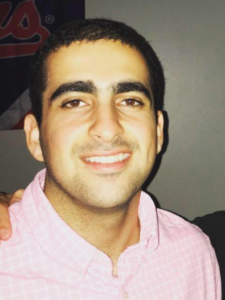 Name: Omar Almudallal
Denison Graduation Year: 2017
Denison Major: Biology
Graduate/Professional School: pursuing a Master of Public Health (MPH) degree at Case Western Reserve University, class of 2019
Contact me: almuda_o1@denison.edu
What is the focus of your graduate/professional school and what content has most engaged you?
I am interested in health promotion and disease prevention.
Describe the process you went through while selecting your graduate or professional school pathway: what impacted your decision?
The connections that Case offers in the Cleveland area really impacted my decision.
What challenges did you face on the way to graduate or professional school, and how did you overcome them?
I didn't do that well in some science classes but I just kept my head down and worked hard.
What are your professional plans post-graduation?
I plan on getting my PharmD and an MBA and working for a pharmaceutical company.
What advice would you give a current Denison student considering a graduate or professional program like yours?
Make sure to look at all your options and be open to new things.