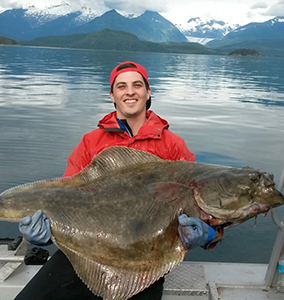 Name: Thomas (Tommy) DiFilippo
Denison Graduation Year: Class of 2015
Denison Major: Physical Education/Athletic Training
Graduate Degree Type: pursuing a Doctor of Physical Therapy (DPT) Degree, from Nazareth College, Class of 2018
Contact Me: tdifilippo5@gmail.com
---
Describe the process you went through while selecting your graduate school pathway: what impacted your decision?
In reality, the first part of the decision is based on admission. Don't down play this, it is hard to get accepted into these graduate programs. After that, I reached out to professionals in the area to get a sense of the reputation of the program, cost of private vs. public etc. as well as extras or perks that set the school apart.
What challenges did you face on the way to graduate school, and how did you overcome them?
The main challenge is the academic rigor and time commitment. It can be more challenging than undergrad to work, balance a social life, etc. I found it crucial to do other things with my life to "escape" physical therapy for a little because in graduate school it can be all you think or do.
What was your favorite part of your graduate school experience?
My favorite part was networking and working with people all interested in the same field. This is the point where you truly choose what exact route you want to go and you take classes and meet professionals with the same interests.
What have you enjoyed most about your work post-graduation?
Putting 7 years of education into practice and having patients trust you immediately made it very rewarding.
What advice would you give a current Denison student considering a graduate or professional program like yours?
Do your research. Shadow, talk to people in multiple jobs, think hard about career goals. These programs are very time consuming and very expensive. Make sure you want to be that type of professional and then commit 100%.