Amanda Adornato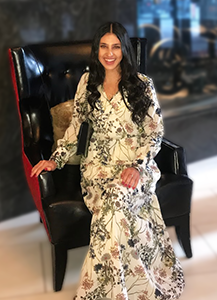 Denison Graduation Year: Class of 2018
Denison Major: Economics
Graduate Degree Type: Master of Business Administration (MBA) from John Carroll University Boler College of Business, Class of 2019
Contact Me: amanda.adornato@gmail.com
---
Describe the process you went through while selecting your graduate school and career pathway: what impacted your decision?
I knew after I graduated from Denison, I wanted to go straight to graduate school and receive my MBA. I applied to about 5-6 MBA programs ranging from the Midwest to the East Coast. I looked at schools that were small to medium sized, had a strong alumni network, strong reputation, as well as programs that had an internship/working experience component. I chose John Carroll University because they had an accelerated Full-Time MBA program of 16 months instead of 2 years and an internship component. That was very enticing to me as well as their strong alumni network and career placement.
What challenges did you face on the way to or during graduate school, and how did you overcome them?
The main challenge I face is limited work experience. While in undergrad, I did obtain two internships at Merrill Lynch Wealth Management as well as an externship, which was a good foundation going into the program with limited work experience. However, it was challenging at times to connect topics and concepts to work experiences when I was just fresh out of undergrad. But having many business professionals in my classes helped me overcome this hindrance through learning from their shared experiences and discussions in class and working with them on group projects and class assignments. The internship component also increased my exposure and experience to real work life matters. I am able to experience, see, and connect what I am learning in the classroom. Hands on learning is the best kind of learning!
What is your favorite part of your graduate school experience?
My favorite part of graduate school are the professors! They bring so much experience and knowledge into the classroom. They have a vast network that you can utilize and connect with in order to leverage your career.
What are your professional plans post-graduation?
Post-graduation, I hope to land a job working for a fashion company's headquarters in Columbus, Ohio working in their planning and allocation department.
What advice would you give a current Denison student considering a graduate program like yours?
Receiving an MBA is so viable and important if you aspire and want to obtain a leadership role in a company. If you decide to work for a couple years then go back to school or go straight out of undergrad, both paths have their pros and cons, but both will lead you to receiving a degree that will allow you to leverage your career to the fullest! Embrace the challenge and success is waiting for you!