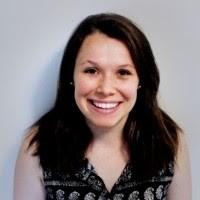 Name: Isabel Tumminell
Denison Graduation Year: Class of 2017
Denison Majors: Sociology & Anthropology, and French
Professional Degree Type: Accelerated BSN, Marian University Leighton School of Nursing, Class of 2019
Contact Me: isabeltumminello@gmail.com
---
Describe the process you went through while selecting your graduate or professional school pathway: what impacted your decision?
When choosing an institution for my next degree, I was looking for somewhere that I could combine my sociological background with the medical field. I found that in an Accelerated Bachelors in Nursing Program at an institution that approaches nursing from a human values perspective.
What challenges did you face on the way to graduate or professional school, and how did you overcome them?
I struggled to find the right fit initially, but through a rejection to what I thought was a dream master's program as well as reevaluating what I was looking for, I found somewhere where I could get my degree completed in 16 months. This second Bachelor's has given me a chance to explore a field I never thought I would want as a first nursing job, and have the freedom to go back for a master's in any field.
What was your favorite part of your graduate/professional school experience?
My favorite part of my ABSN program has been getting to meet people from all different professional backgrounds who are passionate about education and have made the choice to return for a second degree. My classmates range from police detectives to spa owners, and everything in between.
What are your professional plans post-graduation?
I have just accepted a position as an emergency department nurse in a level 1 trauma center.
What advice would you give a current Denison student considering a graduate or professional program like yours?
I would urge them to go into their next degree with an open mind about what they expect to get out of it. I went in with a rigid idea of what I would do after this degree, but along the way I have changed my mind and realized there is no limit to the possibilities that accompany a nursing degree.