Rachel Epstein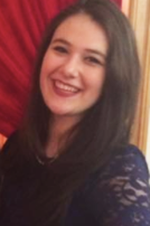 Denison Graduation Year: Class of 2018
Denison Majors: Political Science; English (writing)
Graduate Degree Type: Master of Science in International Development from The London School of Economics, Class of 2019
Contact Me: rachelepstein36@gmail.com
---
Describe the process you went through while selecting your graduate school and career pathway: what impacted your decision?
What I gained at Denison academically was a strong foundation in genuine social science research. The ability to maximize both quantitative and qualitative exploration at the undergraduate level gave me the confidence to pursue graduate school in the social sciences, particularly in a cross-disciplinary arena. While I was unsure of what my path would be after my Masters, I knew I wanted to return to England, where I'm from. The English education system is incredibly thorough, but also financially sustainable, making it a win-win for both 'home' and international students. Because the English system typically works with rolling admissions, I picked my 3 top schools to apply to as early as possible. I had 3 other schools in mind in case things didn't work out, but fortunately I was offered admission to 2 of the 3 in the first round, and I'd made my decision by December (which really took the stress off!). I ended up deciding between Kings College London and the LSE. One of the biggest factors in this decision was the 'name' of the degree. King's offered a 'MA,' while the LSE offered a 'MSc.' Since I knew I wanted a rigor in the social sciences, I opted for the MSc. Another factor I considered was the number of international students. Since I studied International Development, I wanted to make sure the program was as diverse as possible. I wasn't disappointed. One of the best things about the LSE is never being in a classroom where more than two students are from the same country!
What challenges did you face on the way to or during graduate school, and how did you overcome them?
I enrolled in grad school immediately after graduating from Denison. By far, I was one of the youngest in my cohort, with the majority of students in their late 20s, early 30s. That was incredibly intimidating, especially because I was coming from a small, idyllic liberal arts school to a large research institution in the middle of a major metropolitan city. I think the most important thing I did to get over the intimidation factor was to remind myself regularly that I belonged: That I'd achieved something great every time I spoke in a seminar or wrote a paper. Imposter syndrome is REAL. But the admissions office knows what they're doing, and they accepted you for a reason.
What was your favorite part of your graduate school experience?
By far the people I've met. On the student side, I quickly came to realize that people who study international development are some of the kindest, most authentic people you will ever meet. I've become friends with Sudanese lawyers, Mexican policemen, and one incredible woman who's spent the past 4 years clearing minefields in Columbia and Ukraine. On the academic side, attending a true research institution has resulted in meeting some of the most intelligent people on the planet. From Nobel Prize winner Amartya Sen to economics legends like Ha Joon Chang, I've been blessed to learn from the best of the best.
What are your professional plans post-graduation?
I'll be joining the UK's Ministry of Defence working on strategic communications initiatives. Specifically, I'll be covering the nuclear program and the Royal Navy by developing campaign strategy, planning ministerial visits, and writing releases and statements on behalf of the Government.
What advice would you give a current Denison student considering a graduate program like yours?
Make sure you have a question you want to research, especially in you plan to come to Europe for grad school. I hear so often from students the classic trope of: 'I'm not sure what I want to do yet, so I guess I'll go to grad school.' This is a recipe for disaster. Graduate school is an amazing opportunity to explore what deeply interests you. On European applications, they'll always ask what you plan to research, and while it isn't binding, that definitely shows that they want people who have specific ideas and interests to complement the coursework. Go because you're eager to learn more about a topic or field or study, not because you need a waypoint.