Samantha Schaff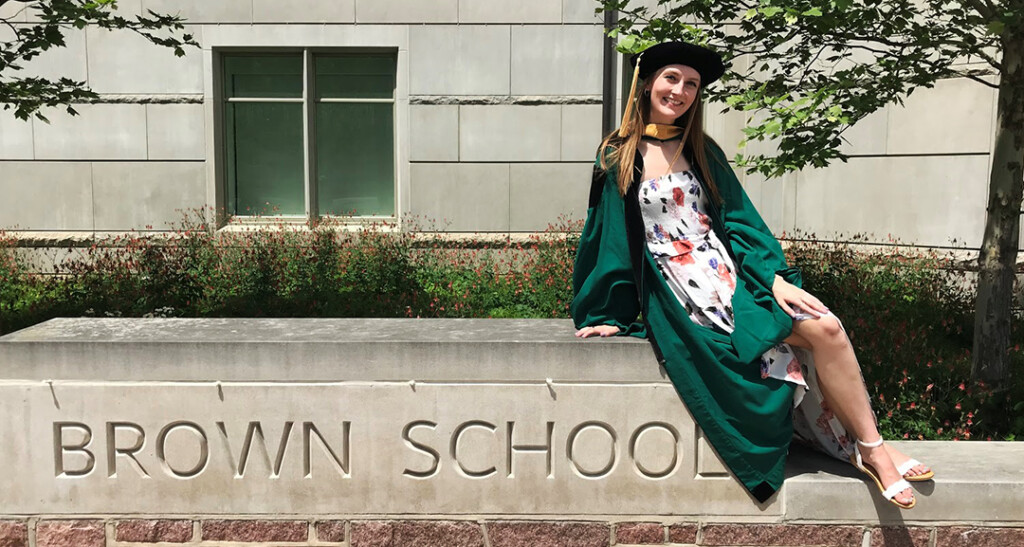 Denison Graduation Year: Class of 2017
Denison Majors: Anthropology & Sociology
Graduate Degree Type: Master of Social Work from Washington University Brown School, Class of 2019
Contact Me: r.schaff@wustl.edu
---
Describe the process you went through while selecting your graduate school and career pathway: what impacted your decision?
I had always known I wanted my career to be something that involved helping others, and social work seemed like the perfect way to do that for me. As a junior at Denison, I searched for the best social work programs in the country, toured and interviewed at 5 of them, and applied to 3. Touring and talking with people at each school helped immensely in figuring out if the school was a good fit for me, and I was glad that I had an early start looking at schools, so I had plenty of time to decide. Making the final decision, I chose the school that made me feel most at home. I think choosing the school in a location where you will be happy for several years is just as important as choosing a school that will challenge you academically.
What challenges did you face on the way to or during graduate school, and how did you overcome them?
I went into my graduate program straight out of Denison. While Denison prepared me well academically, a majority of my peers in graduate school were older and had more experience working in the field. Instead of feeling inadequate about my comparative lack of work in the "real world," I learned to be confident in my strengths and what I had learned from my own experiences, while also learning from my peers and the experiences they had to share.
What was your favorite part of your graduate school experience?
My favorite part of my graduate school experience was learning from and working with real change makers in the St. Louis community. Almost all of my professors also worked at various organizations in St. Louis doing exactly what we talked and learned about in class. I loved hearing real life examples of how they put a concept into daily practice.
What are your professional plans post-graduation?
I graduated with my MSW on May 17th, 2019, and I will begin my first job as a Permanency Case Manager working with children in foster care on 6/17. I am very excited to put all of my hard work at Denison and Wash U to use in my new role in order to improve the lives of children and families.
What advice would you give a current Denison student considering a graduate program like yours?
Graduate school is difficult and a lot of hard work, especially an emotionally taxing program like social work, but I think Denison prepares students for graduate school better than any of the other schools that my graduate peers attended. The right time to transition to this next step in your education is different for everyone – whether it's right after you graduate Denison, or you wait a couple years, or you wait a couple decades, trust your instincts and take on the challenge of graduate school when it is right for YOU. Social work is an incredibly empathetic and accepting field, and we often encourage meeting clients where they are at, so MSW programs will be there whenever you are ready.