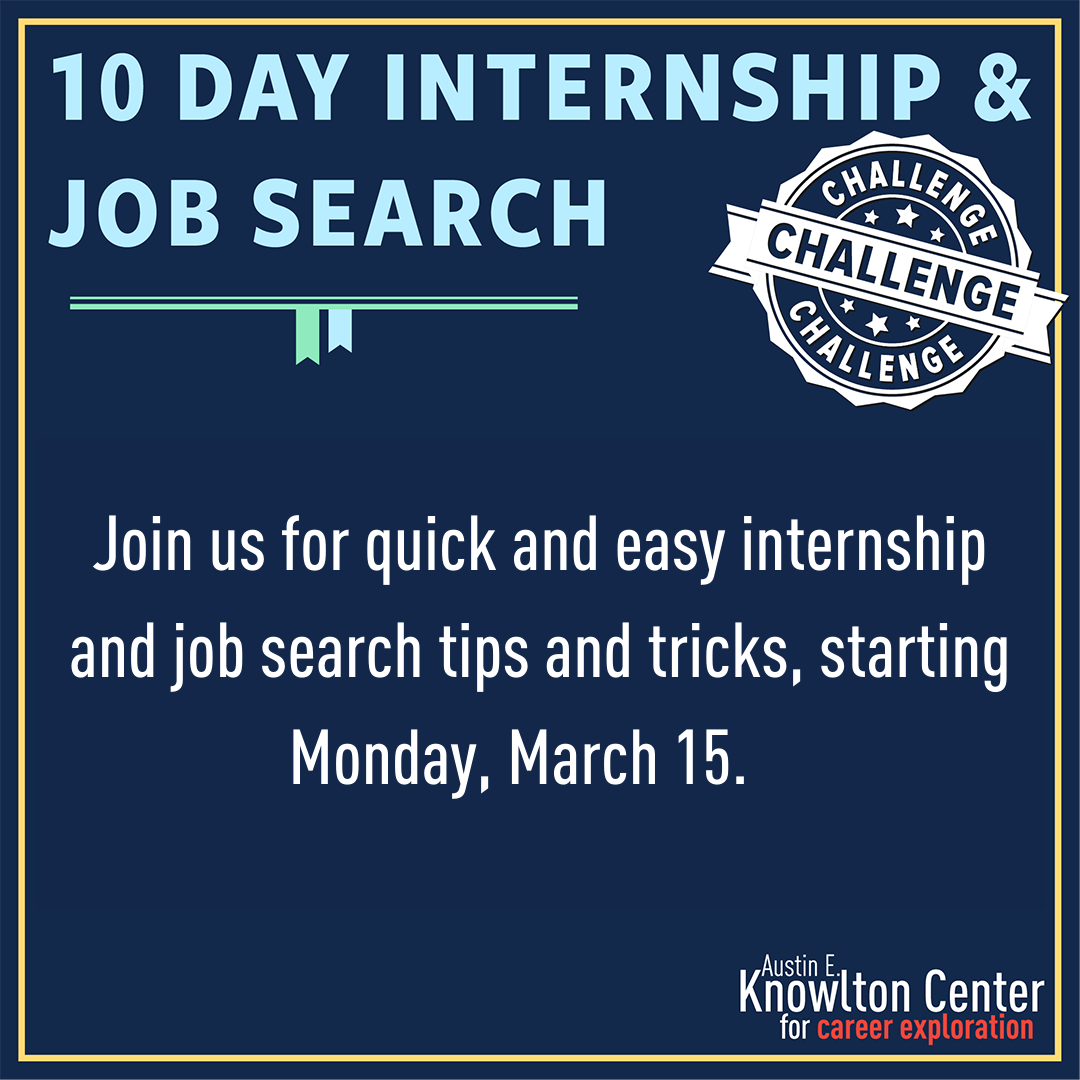 We get it (and we've been there). The search for a job or internship is tough. But it doesn't have to be overwhelming. Join us for the challenge for step-by-step support and guidance and you'll be saying yes to an offer in no time.
Each day we will post a challenge task. We will break them down so if you have just 15 minutes to dedicate to the task, you can still make serious progress! Then, schedule an appointment at the end of the challenge with a career coach (it's ok if you didn't complete every task, we get it, life happens). We will talk through your next steps to reach your goals and you will receive a 10- Day Challenge gift bag (we will make it worth it!) and enter you into a drawing for one of 5 $50 Amazon gift card. Challenge tasks will also be posted on social media every day (follow us on Facebook, LinkedIn, and Twitter @DenisonCareer).
Bonus: Tag us and use #DenisonCareerChallenge and you will receive an extra entry into the drawing for the Amazon Gift Cards!
If you would like to get an email each day of the challenge, sign-up here!