This common interview (or networking) prompt can feel daunting, but with a little bit of preparation and practice, you will set the stage for a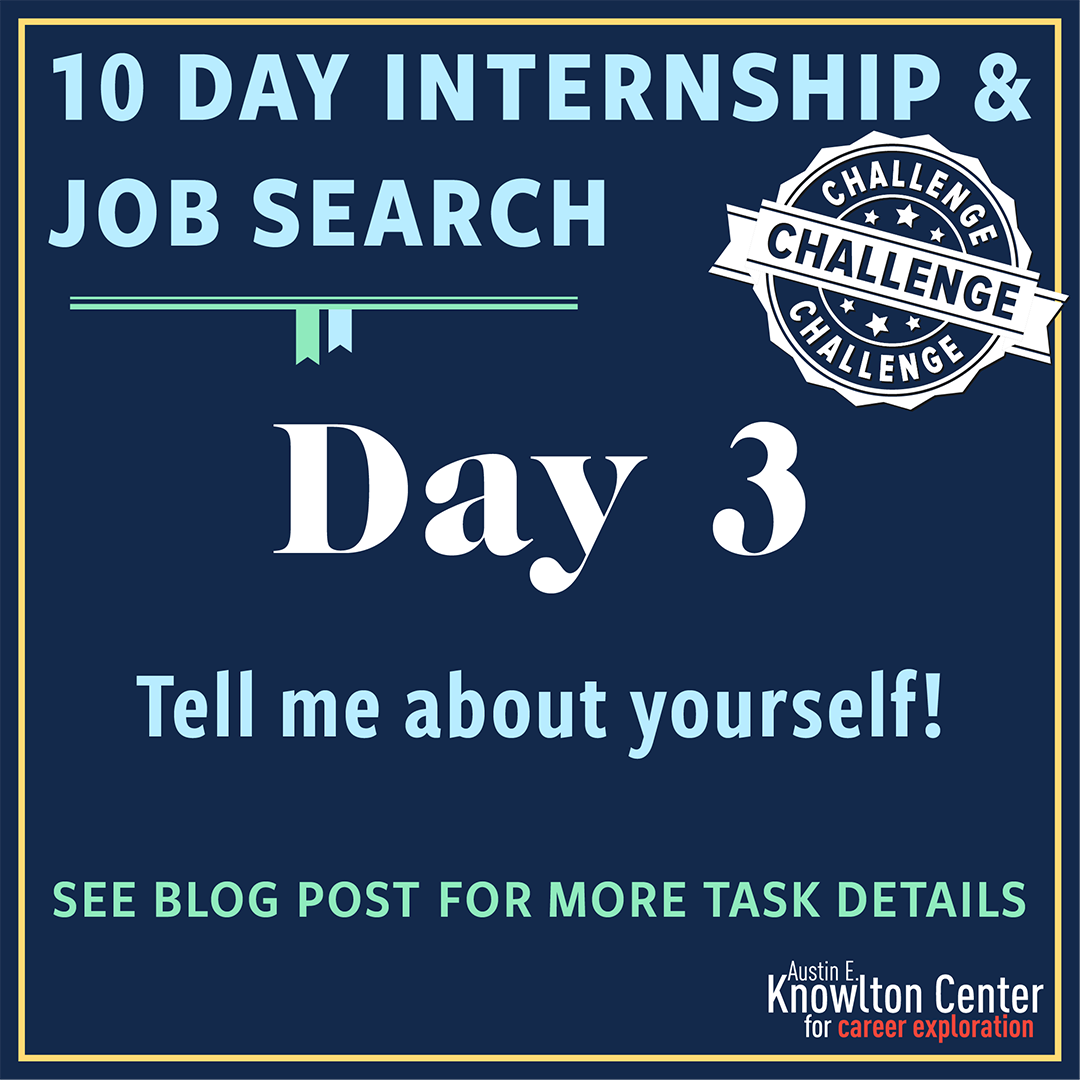 conversation that helps you stand out from the crowd. For today's short and sweet challenge (it is an off-day after all!), you will write-up and practice your response. Here's how to get started!
TODAY'S CHALLENGE
Use this worksheet
to brainstorm what you want to highlight in your "tell me about yourself" prompt and write out a sample response.
HAVE A BIT MORE TIME?
Practice your draft response by reading it out loud to a roommate, friend, parent, or anyone who will listen! Ask them what they think is missing (often we forget about our own greatest accomplishments and points of pride!).
BONUS:
Write about today's challenge on social media (LinkedIn is a great place for this!) using
#DenisonCareerChallenge
and you'll receive an extra entry into the drawing for the Amazon Gift Cards! (AND you will have an awesome piece of content for your LinkedIn and other social sites!).