TODAY'S CHALLENGE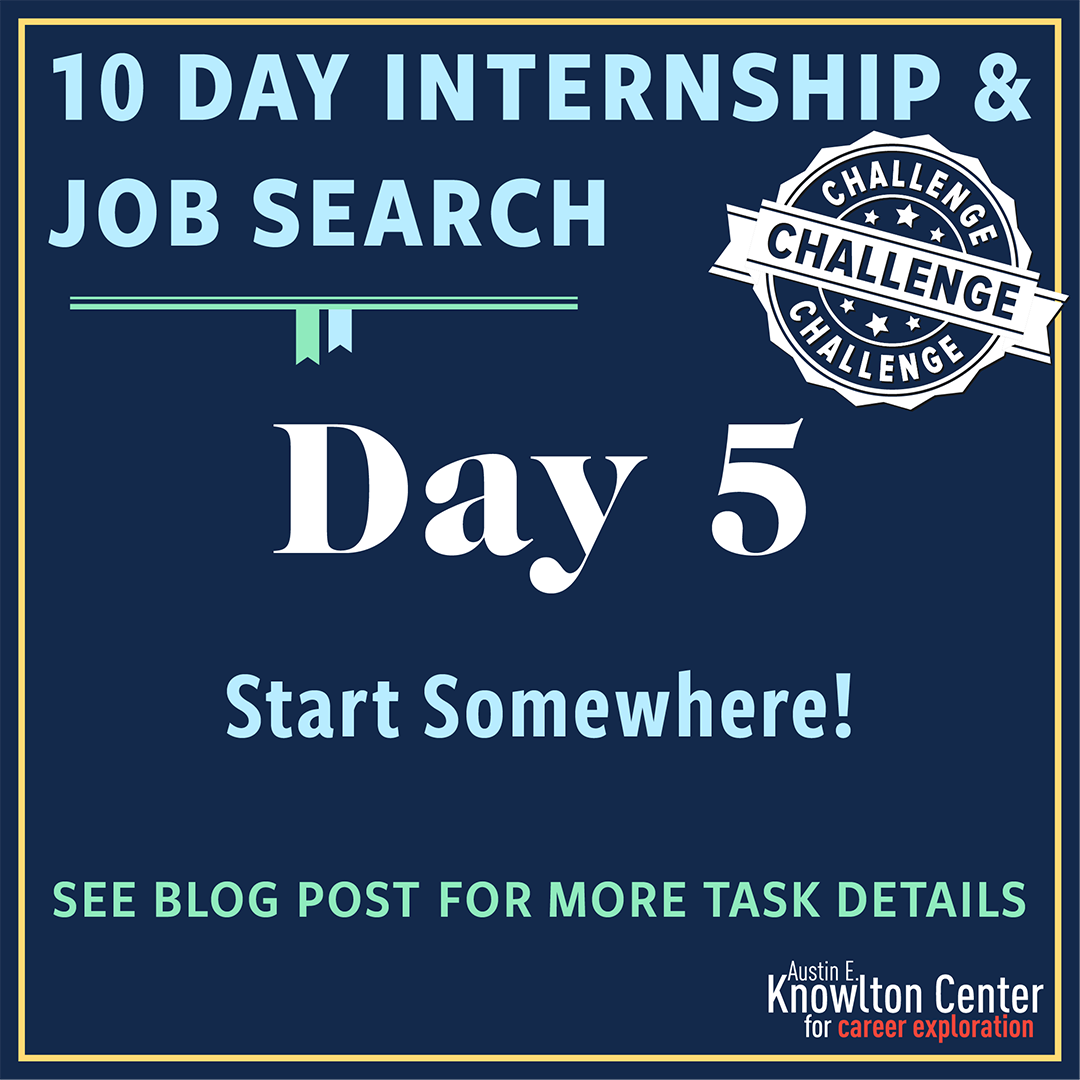 Register to attend upcoming Denison Destinations employer events and browse available opportunities.
Often students come into a career coaching appointment and say "I'm willing to go anywhere and do anything!" While we love that spirit, it can make the search process much harder on everyone. So our advice? Start Somewhere. The Knowlton Center is featuring opportunities and events this month and next in Chicago, Cleveland, Columbus, and Denver. Check those out and then take a similar approach for exploring opportunities in additional cities on your list!
Bonus
– put your networking practice from yesterday to good use in an upcoming employer information session!
Put Tools and Resources to Work for You. Now that you have an idea of your top destinations, spend just a few minutes setting up automatic searches in some of the top job search tools. That way, jobs and internships of interest are delivered right to your inbox. While there are many tools and websites out there you should be utilizing, we recommend you start here. Spend 15 minutes setting up customized search notifications today and you will thank yourself in the weeks to come.
And of course, don't forget Google! Sometimes a simple Google search will help you find industry-specific job boards, professional organizations.
HAVE A BIT MORE TIME?
Use one or more of the sites above to find 3-5 jobs or internships of interest and prepare to apply!