Employers want assurance that you can easily transition into the workplace and once there, get right to work helping solve problems and reach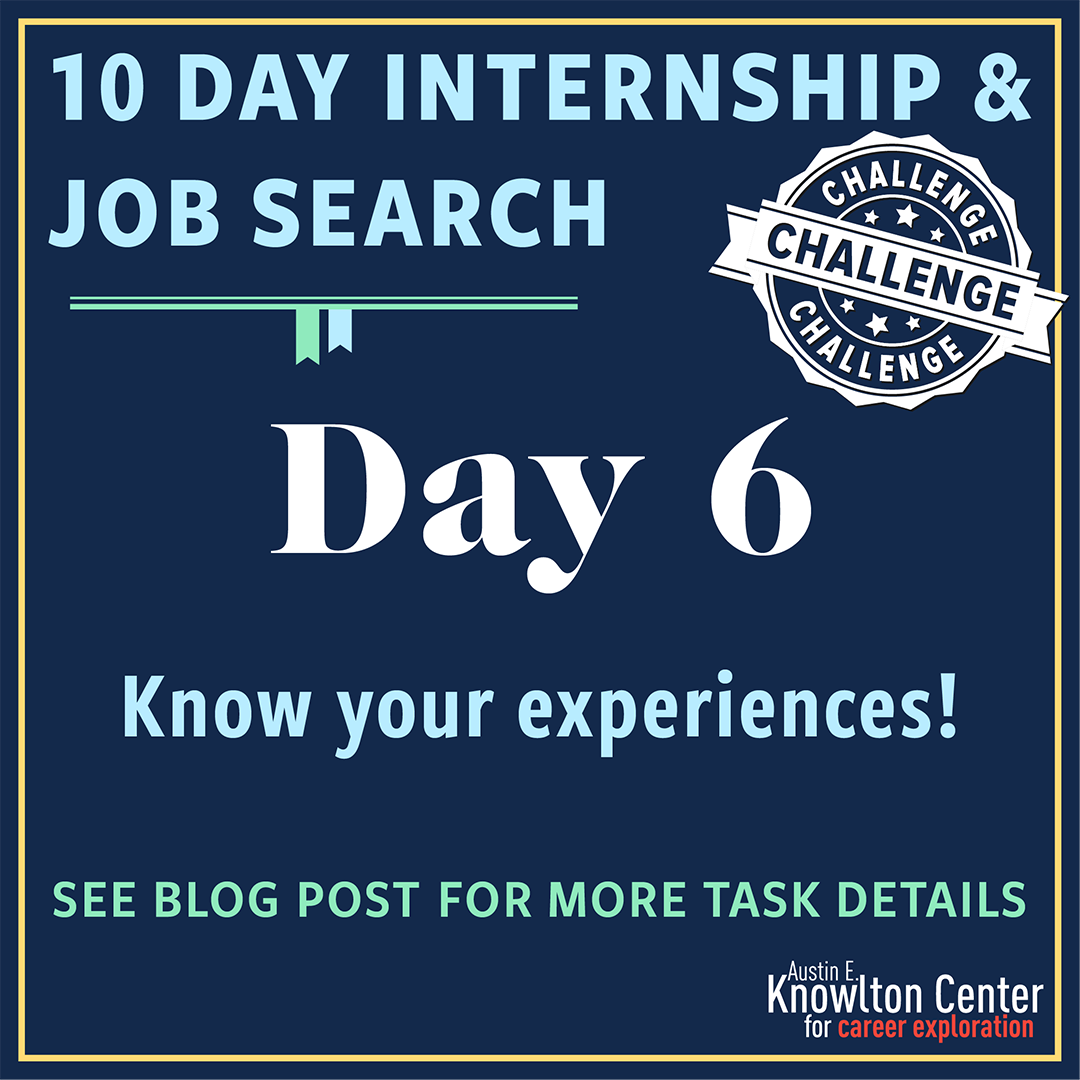 organizational goals. Luckily, the National Association of Colleges and Employers has identified and defined eight career competencies that can help you ensure you are career-ready. Today's challenge will help you reflect on the experiences you have that aid in your career readiness and brainstorm ways to get the career-ready skills you need to further develop or enhance. So let's get started.
TODAY'S CHALLENGE
Use this worksheet to identify experiences related to each competency. You probably have more experience developing these competencies than you give yourself credit for. Spend a few minutes on each competency and think about the multiple experiences you have that demonstrate each competency. Download the worksheet and type up your answers, or print it out and write down your answers. This worksheet will prove to be so valuable as you begin to prepare for job and internship interviews. If you come across a competency that you need to further develop, take note and move to the next one. The next step in today's challenge will help you figure out how to develop competencies in which you have less experience.
Take the Focus 2 Assessment "Am I Career Ready?
This assessment asks you a series of questions about each competency and provides you with a report of your development in each area. In addition, it will provide you with a checklist of ideas to further develop each competency so you can create a customized plan to get yourself career-ready in no time. To use this tool, log-in to your Focus2 Account (if creating one, please use your Denison email and the access code 'bigred'). Once logged in, click on Am I Career Ready in the upper right-hand corner and follow the instructions.
HAVE A BIT MORE TIME?
Now that you've reflected on your career-ready competencies, take another look at your resume. Are you showing potential employers you have these desired attributes or are you just listing a bunch of tasks? Make revisions as necessary!