Sara Shore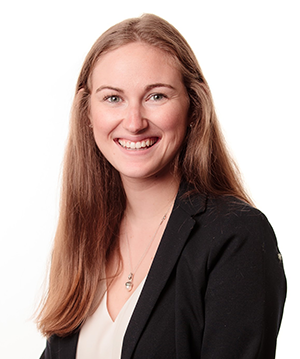 Denison Graduation Year: Class of 2017
Denison Majors: Anthropology & Sociology
Graduate Degree Type: Master of Science in Public Policy from Carnegie Mellon University Heinz College, Class of 2020
Contact Me: sshore@andrew.cmu.edu
---
Describe the process you went through while selecting your graduate school and career pathway: what impacted your decision?
Through student involvement in DCGA and the Office of Admission, Denison instilled in me a passion for education. However, before pursuing a masters in that topic, I wanted to take some time in the workforce to confirm my interest. Upon graduation, I took a position with AmeriCorps working in Columbus City Schools as a College Guidance Counselor and College Retention Officer. This position confirmed my passion for education; however, it highlighted the fact that in order to change the fundamental inequities of US public school system, I needed to focus on policies in state and local government. I decided the best way to approach these conversations was by pursuing a masters in public policy. Once I decided which degree I wanted to pursue, I spoke with people working in jobs I was interested in about which programs they attended or would recommend. Many of them pointed me towards programs with concentrations in Education or Data Analytics programs. For me, it was important to consider programs with high rates of employment upon graduation, emphasis on data analysis , and a strong sense of community. Heinz College at Carnegie Mellon University fulfilled all of these requirements!
What challenges did you face on the way to or during graduate school, and how did you overcome them?
Funding is a major challenge for most people considering graduate school – specifically their masters degree. Luckily, both AmeriCorps (my previous employer) and Heinz College offered substantial help with the cost of attendance. Additionally, I spent time searching for third-party scholarships.
What was your favorite part of your graduate school experience?
In addition to learning data analysis techniques and software that I wouldn't have been able to or had access to by myself, I sincerely enjoy collaborating with my cohort. Each member brings their unique prior work experiences to the classroom and discussions are extremely robust. Outside of the classroom, my cohort has helped me find jobs of interest and have become some of my closest friends.
What are your professional plans post-graduation?
At this time, I'm applying for positions conducting policy analysis for Pittsburgh's local government. Specifically, I hope to work in a position that considers the intersection between housing/urban development policy and education policy.
What advice would you give a current Denison student considering a graduate program like yours?
Funding is an important consideration for everyone considering graduate school. I certainly recommend waiting to attend graduate school until the cost of attendance is almost entirely covered (from a previous or current employer, external scholarships, or school funding). Additionally, I would recommend considering graduate programs with strong career services offices. This office is often the lifeline for graduate students in connecting them with alumnus and increasing their chances at finding a fulfilling (and well-paying) job. Lastly, most people forget to consider school culture in their graduate school decision. If you have a chance to attend a visit day or a school's social event, this will help illuminate the culture for you – I suggest looking for a collaborative one!