Creating interactive videos for your class offers a different learning experience for students, increases student engagement with media content, and provides a way to gauge student comprehension of content through checking in on what they understand. Let's start with some of the basics…
What are "interactive videos" exactly?
I'm using this phrase broadly to include any type of a lesson or assignment where students watch a video and answer questions, post comments, or engage in the video in some type of way. In some instances, this could be questions that appear at the end of a video (like TedEd), or by having the video pause while they watch and ask specific questions about the content (like EdPuzzle).
How do I make an interactive video?
In order to make a video lesson that students can engage with, you will need to use a web application or software. While there are many software options available, Denison ETS recommends the three outlined below. They each have different features, which means you may want to pick a different application depending on the goals of the lesson.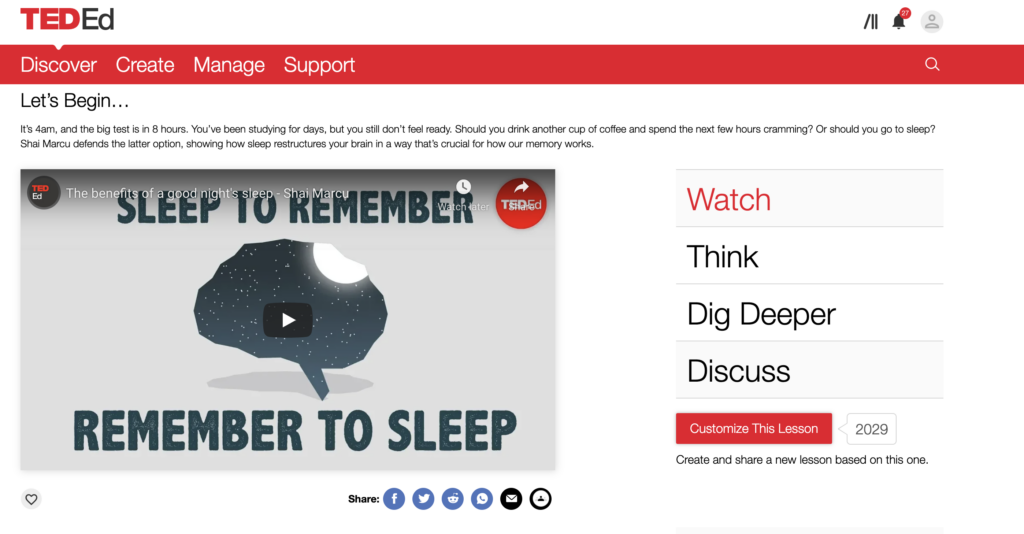 TED-Ed -With TED-Ed you can use existing lessons or make your own lessons with YouTube videos. In this format, students watch the video and answer comprehension questions before moving on to a discussion about the video content.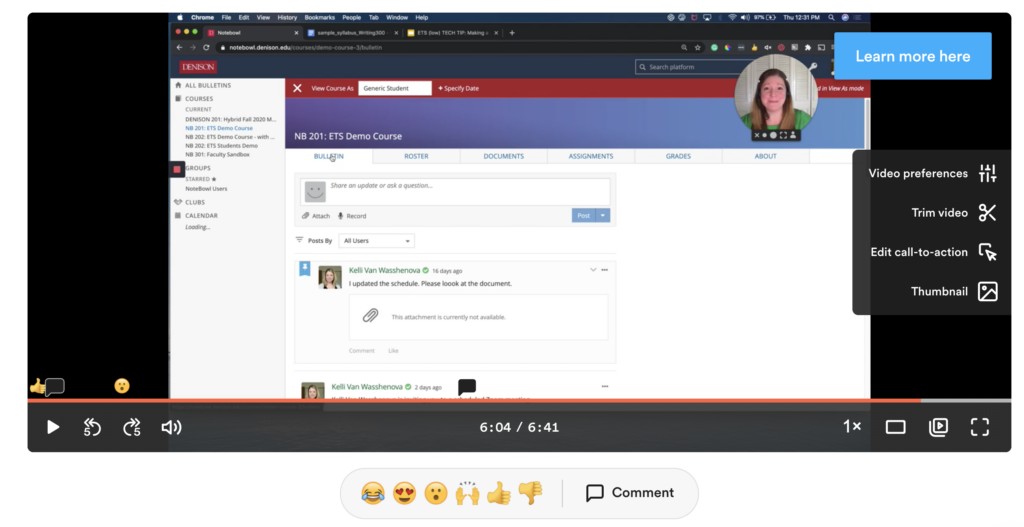 Loom – This option allows students to engage with the video by adding reactions and comments while they watch. You can use your own videos or record within Loom. Loom has a great video editor so you can clip or add voiceovers to your videos. In addition, you can add call-outs for your students to click on while they watch to find out more information about the content.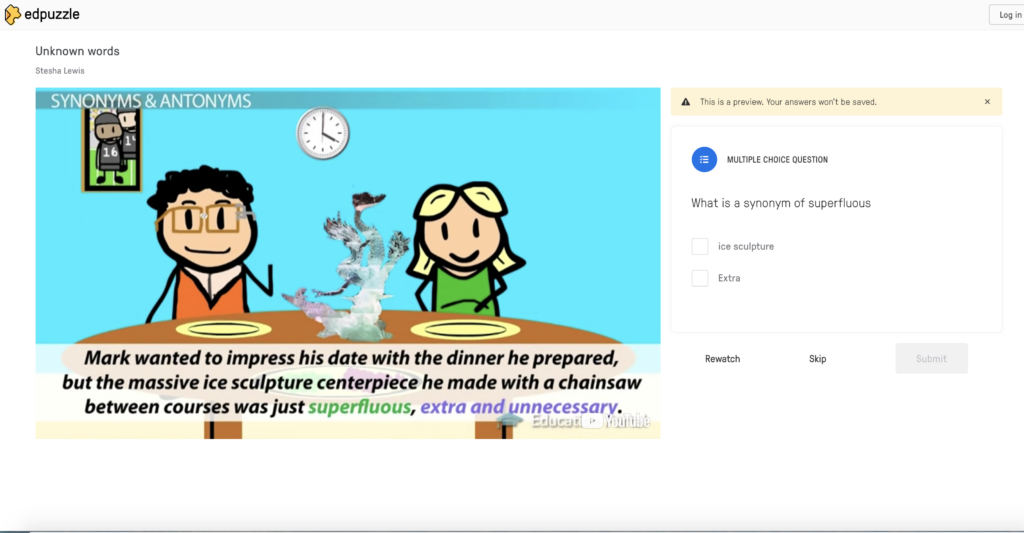 Edpuzzle – Of the three options we recommend, Edpuzzle is the most interactive for students, but it also involves more setup on your part. You can upload your own videos or use existing YouTube videos to create your lesson. Recently, Edpuzzle has also added a plug-in that allows you to record your screen and upload the video for your lesson.
Need help?
If you are designing a video lesson and need help with the technology or just want to brainstorm some ideas, reach out to your instructional technologist or email us at ets@denison.edu.