Last weekend (April 12-14, 2019), we hosted DataFest for the first time at Denison. DataFest is a weekend-long event during which small teams of undergraduate students work intensively to gain insight from a large dataset. The American Statistical Association coordinates DataFest on many college campuses around the nation during different weekends in the spring.
Students were given a surprise dataset on Friday evening. They worked in teams to make meaning of the data and present their findings on Sunday at around noon. In such a short time, students put together a thorough analysis of the data as well as present it to judges. Forty students have competed in eleven teams. Below is the list of award winners.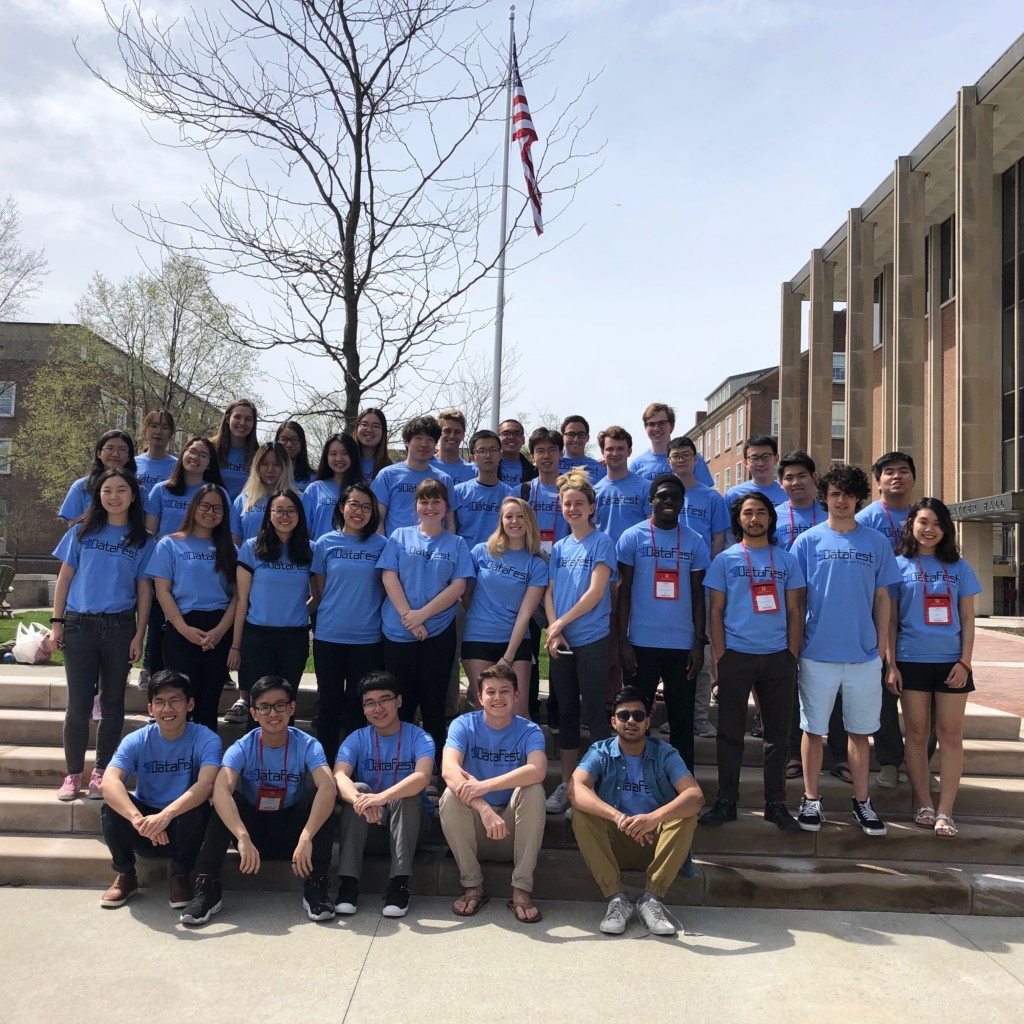 AWARD WINNERS
Best Use of Secondary Data is awarded to the team with the most creative and informative use of additional data beyond the provided data set.
The winning team: MS LiT (Jay Dickson, Sarah Li, Sueshin Moon (Sarah), Mengcen Yang)
Best Interdisciplinary Content is awarded to the team with the best use of knowledge from domain area of the data.
The winning team: 95% Confident (Bridget DiPalermo, Ollie Lueck, Kobi Ocran)
Best Visualization is awarded to the team with the best, most polished, informative, and creative visual.
The winning team: DataVizards (Ming Chen, Jessy Jiahui Niu, Jingyi Wang, Raina Zhang)
Best In Show is awarded to the team with the most impressive and complete contribution in terms of statistics, approach, visuals, and oral delivery.
The winning team: The Four Horsemen (Logan Mallory, Quang Nguyen)
Most Valuable Participant is awarded to the individual who went above and beyond to help not only their team, but other teams, and the atmosphere of the whole weekend.
The winner: Jingyi Wang