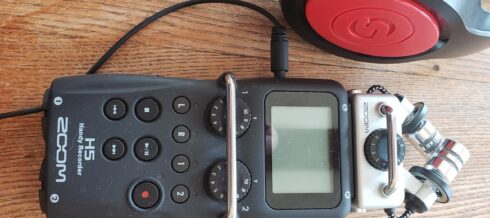 W 101
I have always borrowed an idea from narrative journalism for one of my W101 assignments, and asked my students to immerse themselves in an experience that is outside of their comfort zone. They could choose the experience; for some it was to go to a political club opposite of their inclination; or for a white student to go to Black Student Alliance; or for students to explore religions other than their own or, if they are not religious, to explore any religion. At first I asked students to write descriptive essays about the experience, but then I asked them to make audio stories.
This semester presented a challenge since few groups were congregating, so I chose something more simple. Just go for a walk. In fact, go for the same walk multiple times. Go at different times of the day, or night. Walk where you've never walked before. Since my W101 is now overtly about narrative journalism, I challenged them to just record the sounds and experiences they had, and then to craft a narrative from their experience. Jack Shuler was also doing this assignment with his Introduction to Narrative Journalism course. In fact, this simple exercise could be tweaked and adapted for many subjects, with many objectives. It gets students out of their comfort zone. It awakens their creative and critical sensibilities. It empowers them to create a product that originates from their first hand experience.
As digital media specialist in narrative journalism, through the Mellon Foundation's "Write in Place" initiative, part of my job is to help support faculty who would like to incorporate new media projects into their curriculum. This "walk" exercise is a basic exercise that I could help other faculty tweak toward their own objectives, and I could support faculty in creating strategies for evaluation of these projects.
The first step is preparing students. We read Garnette Cadogan's "Walking While Black," and listened to the "Neon Moss" episode of Dolly Parton's American to create in students a sense of discovery–that they will not know what their subject will be before they start this project, and that's a good thing. They have to discover it live, on tape, and that is what will be compelling. That is what is narrative. This is true whether the "subject" is ANSO related, public policy related, education related, or so on. Narrative broadens the audience.
Second, once we have the raw material, we learn to "find" the narrative in that material. We do this WHILE learning Adobe Auditions, the audio editing software of the Adobe suite. I have created three tutorials that walk students through the process of both learning the software, AND finding their stories.
Finally, they produce finished stories, and share them with each other. Research shows that this kind of self-generated work, during a time when so much instruction is occurring via Zoom, is very effective toward keeping students engaged in their education.
, Immersion unit – immerse in some subject. In past, find a subject nursing home, type of religion get out comfort zone. Involved people – not social distanced. Good liberal arts – get out of thinking
Narrative journalism theme.
Go for a walk – audio story (singular podcast). Narrative – this happens then this happens – can't predict what goes on walk (work with Jack Shuller). Do same walk several times in one week. Then find a narrative in your experience. Would record walk as it happened – spontaneous things happen – or spontaneous thoughts. Can narrate later.
Get out of comfort zone – walk where haven't been before. Interesting theme. Library has Zoom recorders – best sounds from library. Phone usually worked, one student
Adobe auditions – software, use audacity. Pretty easy – create tutorials. Learn one, easy to learn whole suite.
At first students are shocked. WBEZ Jessie Dukes – part of Mellon Grant. Student do really great work. Students are digital natives, but not to this. But get over it really quickly.
Doug can help with critiquing. First, get raw sound. Have to open yourself up. Need step 1-2-3. Then on backend have assets. Scaffolded.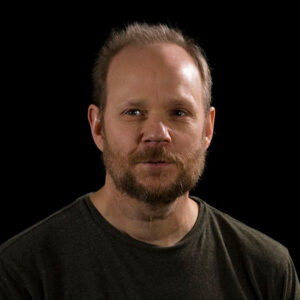 Doug Swift
Visiting Assistant Professor
English/Narrative Journalism