By Esther Hernandez and Areli Nunez
Our day started with an hour long bus ride from Athens to Brauron, one of the twelve cities of ancient Attica. Everyone looked forward to how the day would unfold, because we knew where it would end – at the beach. Our first stop was the sanctuary of Artemis Brauronia, which contains the remains of a small temple of Artemis (picture 1), a unique stone bridge (picture 2), a series of dining rooms (picture 3), and a spring that is currently being pumped.
The sight, amongst one of the most unique we have seen, provided us with an opportunity to examine the charreticis of localized worship. Another archeological marvel at the sight is the tomb of Iphigenia, also labeled "memorial to Iphigenia," the key-beare priestess of Artemis. We spent our time on sight discussing varying archaeological interpretations of what daily and ritual practices occurred there. The Archaeological Museum of Brauron displayed many of the archeological findings of the area, primarily offerings that would have been left to Iphigenia, but also depictions of the goddess of the hunt, patron and protector of young girls.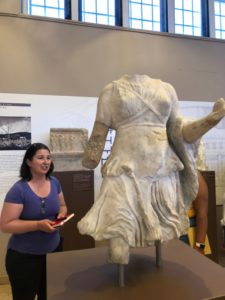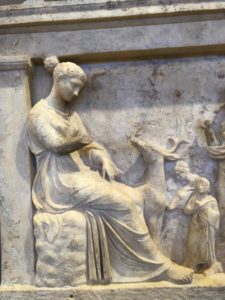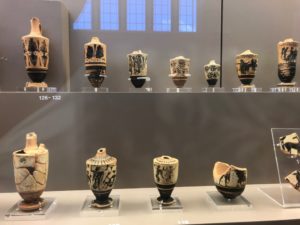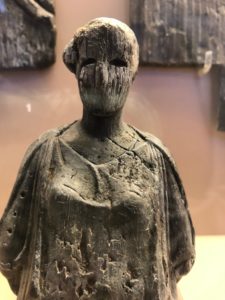 After we spent some time at the Brauron site, our bus took us to Sounio, the southernmost tip of the Attic peninsula. There we went to the temple of Poseidon, built on a promontory overlooking sea. The temple, constructed circa 444 – 440 B.C., was made out of locally quarried white marble, which deviates from most marble because of its softness. In the modern past, visitors and others passing by carved their names into the exterior of the temple – a practice neither of us had seen at other sites. After examining the site, discussing its symbolism (a mark of Athenian territory and poweress) and significance (an appeasement to Poseidon and acknowledgement of his power), most of us took in the breathtaking view. Before we descended the promontory, Dr. Kennedy pointed out the remains of a nearby temple which overtime had been dedicated to the localized worship of Athena, Artemis, and potentially others.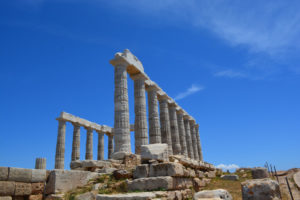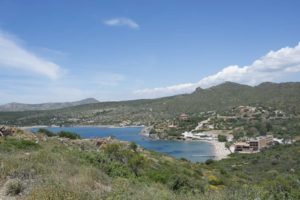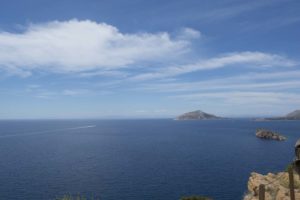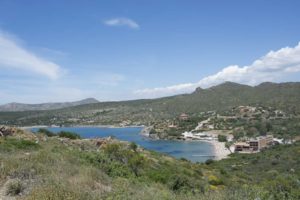 From here, the bus took us to the seaside, where most of us decided to go straight to the beach and opted out of lunch. From Poseidon's temple the sea was breathtaking, from the shoreline it was mesmerizing. We spent time soaking in the strong, Greek sun and swimming in the clear waters. It was a day many of us will remember for some time to come.