Written by Sofia Vuong '26
Where do our international students find themselves after graduation? That's what we will
explore in our new series of International Student Alumni interviews!
To begin the series, we interviewed Ashmita Das, who works for Google in Dublin, Ireland.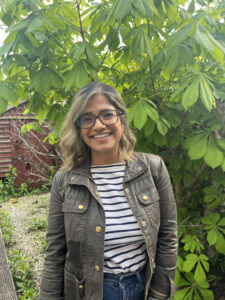 Ashmita's journey to Denison started with the university's proactive recruitment efforts in her hometown. Having friends already attending the university and noting the distinctive way Denisonians spoke of their college experience, she decided to apply. Her decisive moment came when she received a personal note along with her acceptance letter, a testament to Denison's commitment to personal connections.
She was a double major in English Literature and Communication. When she arrived as an international student, she encountered the initial challenge of adapting to a new and different environment. However, Denison's robust international student orientation played a pivotal role in easing this transition. She highlights the importance of finding her place in the broader community beyond her fellow Indian cohorts, embracing the diversity and richness of campus
life.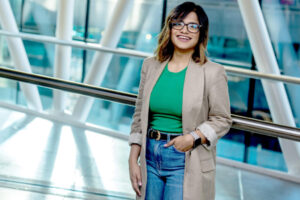 Ashmita's involvement in student organizations and events left a lasting impact. She particularly enjoyed her participation in the Denison Campus Governance Association (DCGA), where she made friends that she still travels and talks with to this day. She notes that her experiences at Denison opened her mind in many ways. She learned from others and, in the process, learned more about herself and her own culture. Engaging with people from different backgrounds and understanding their perspectives led to a deeper appreciation of her own roots.
For international students eager to broaden their social circles, she advises taking a leap of
faith. Often, people may hesitate out of fear of coming across as wrong or not fitting in.
However, she emphasizes that most people are genuinely delighted to meet and connect with
new friends, even if it doesn't lead to long-term friendships. The Denison community is open
and welcoming, making it a supportive environment for personal growth.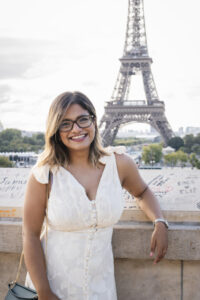 Denison's faculty members also played an instrumental role in her journey. Professors took a keen interest in their students' lives, providing guidance and mentorship that extended beyond the classroom. Their support was invaluable in helping her navigate her academic and personal
development, including her decision to not to pursue a PhD. They really helped make her feel like she had a community. She was surprised when Dr. Weinberg remembered her at the recent 5-year reunion. When she had a hard time in undergrad, she had walked his family dog. When
she saw him at the reunion, he said, "let me know if you want to come see the dogs."
Ashmita's post-graduation experiences have been enriched by her connections with fellow Denisonians. The global network of alumni remains an invaluable resource for career advice, networking, and personal connections. In her experience, Denisonians have been consistently helpful and willing to lend a hand to their fellow graduates.
Ashmita advises students to commit to a few things they are genuinely passionate about rather
than overextending themselves. She also emphasizes the importance of not doubting oneself
and making use of the supportive community at Denison. Her journey highlights the power of
taking leaps of faith, building connections, and embracing the opportunities for personal and
academic growth that Denison offers.