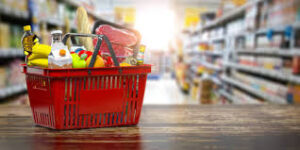 Whether you are living at home and helping with groceries or your own travel expenses, living away from home for an internship or a recent grad there are some simple ways to save on the things you need and the things you want. Lets share some of the most common.
The Spend: Groceries
Get into the habit of shopping your fridge first and plan your meals that incorporates those items
Switch to store brands when you shop to shave 5 to 50 perent off your bill.
DIY it by grating that block of cheese yourself for example which is less expensive than buying it pre-shredded.
Use that smartphone to find coupons and deals on many supermarket apps.
Hit the frozen aisle; frozen fruits are still great for you, can cost half as much as fresh, and less likey to spoil.
The Spend: Utilities
Check your bill regularly so you notice when providers increase prices or add fees – you can make sure you're not paying for services you don't use.
Install programmable thermostats, you can save as much as 10% a year.
Use energy off-peak like using the dishwasher and laundry machine at night. Call your utility company and ask if you can switch to "time of use" billing.
Rethink your internet package. Rule out problems with your router and modem if you are having internet slowdowns before upping your internet speed. (check out fast.com)
Negotiate for cheaper cable or forgo it altogether.
The Spend: Restaurants
Call in your order and pick it up versus delivery and save dining out for special occasions.
Have a snack at home first, just like going to the grocery store hungry makes you buy more food so does going to a restaurant starving.
Skip the steak, since chicken and beef have been hit hard by inflation now is a great time to try out the vegetarian options.
Go for cocktails over wine to avoid the super high wine markeup.
The Spend: Vacations
Moving your flight or hotel stays by a day or two can make a big difference, a domestic flight on a Tuesday or Wednesday costs an average of $82 less than the same flight on a Sunday.
Consider Costco travel, if you or your family is a member they offer some great trips and perks like money back.
Think compact, smaller cars cost less to rent and offer better fuel economy.
Do you have a credit card that offers rewards? Some cards offer points that can help cover the cost of a flight or hotel. If you are going to spend, do the spending on things you were going to buy anyway as well as receiving rewards. *Considering a credit card? Please ensure you are prepared to manage a credit card and only use a credit card for expenses that you are financially able to pay back and have budgeted for.
The Financial Wellness Office is available over the summer to help answer questions or support with budgeting and planning for things like living on your own or planning for travel. Use this link to schedule at your convenience, One-on-One Virtual Financial Coaching Session